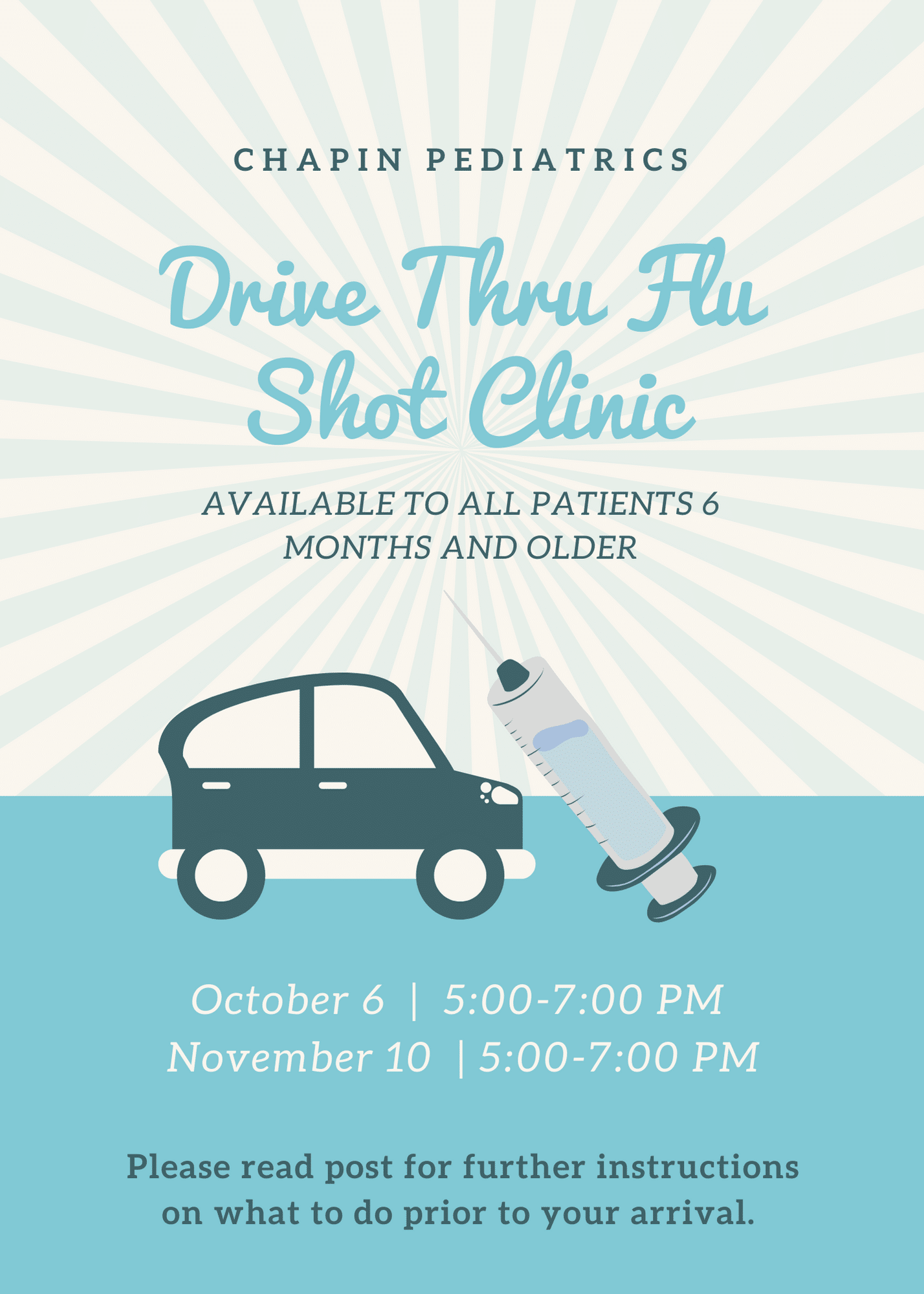 We had great success with our drive thru flu shot clinic last year so we are hosting two of them this year. Please see below for some tips to help us make this as efficient as possible:
1. All those being vaccinated should stay in their car seat, preferably in the side seats rather than the middle.
2. Please have your child dress in short sleeves if they are 5 or older or shorts for 4 and younger. This allows easy access to arms or legs.
3. Children receiving the vaccine should not be eating or drinking during the vaccine.
4. Please do not have any pets in your vehicle!
5. If the patient is old enough to drive themself, they will be asked to pull to a parking spot for 15 minutes after their vaccination before being cleared to leave.
*You can NOT receive the flu shot if you have recently been exposed to COVID-19, are quarantined, or are currently experiencing sick symptoms.
We look forward to seeing you all and helping your children stay as healthy as possible this fall!