Authorization to Treat Minor in Absence of Parent
Edinburgh Postnatal Depression Scale
Notice of Privacy Practices
Patient Health Questionnaire
COVID-19 Vaccine Fact Sheet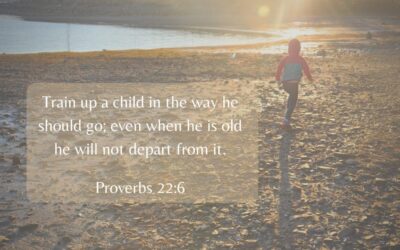 "Train Up a Child" continues with a peek into the beautiful verses of Psalm 127:3-5. Enjoy!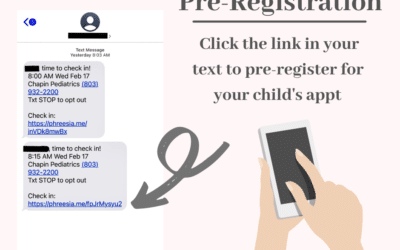 We often provide you with a text with links for Appointment Pre-Registration. Clicking that link allows you early check-in!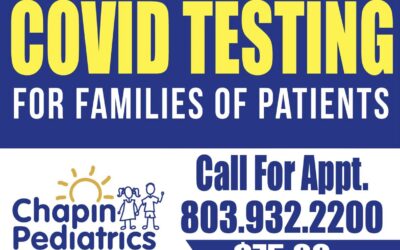 We now avail COVID testing to you and ALL your family members. Our staff can provide you results in 15 minutes AND YOU NEVER leave your car!
ADDRESS
723 Chapin Road
Chapin, SC 29036
OFFICE HOURS
Monday through Friday, 8:00am-5:00pm.
We do not close for lunch.
Saturday hours are 8:00am-12pm.
We share call with Ballentine Pediatrics and we post weekly who is on call.