Welcome to Chapin Pediatrics!
We consider it an honor and privilege to be chosen to serve as the healthcare provider for your child. If you are a new patient that has received confirmation from us to join our family you will find the forms below helpful. Filling out the forms prior to your first visit and bringing them with you will assist in the new patient processing.
If you have any questions about these forms or anything in general, please do not hesitate to contact our office. If you are on social media sites, please make it a point to follow us/like us as we attempt to use all means possible to communicate and keep you informed.
Again, we thank you for the privilege to serve you.
The following forms must be completed and returned before your child's appointment:
Insurance and Billing
We are not a party to the contract held between you and your insurance company. Therefore, the responsibility of bill payment falls on the parent or guardian of our patients. A service charge of $35 will be added for any checks drawn on insufficient funds. For your convenience we accept cash, check, credit cards or debit cards. The parent/guardian seeking medical treatment for the child is responsible for submitting payment after care is rendered.
Please contact your insurance company regarding co-payment, co-insurance, deductible, and out-of-pocket amounts.
Adding Insurance
If you are pregnant or have a newborn we know that insurance isn't always at the forefront of your mind. Be sure to call your insurance provider within 30 days of delivery to ensure that your child is added to your insurance policy.
To add your child to your insurance policy, call the phone number located on your insurance card. Insurance companies require that your newborn be added to your policy in order to process medical claims. A delay in updating your policy could result in denied claims which then become your responsibility to pay. If your insurance is through an employer, you may need to inform both the insurance company and your employer.
We are here to help.
Contact
For questions about insurance claims and billing, you can reach our Billing Department at (803) 932-2200 option 3 available Monday-Friday 8-5. They can also be contacted by email at businessdept@chapinpediatrics.com.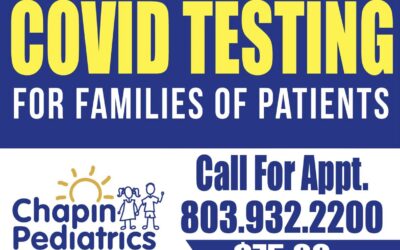 We now avail COVID testing to you and ALL your family members. Our staff can provide you results in 15 minutes AND YOU NEVER leave your car!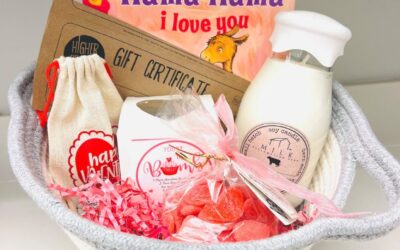 2021 finds us with a winner in our Valentine's Day Giveaway! And our winner, Stephanie, will get to celebrate at terrific Chapin businesses!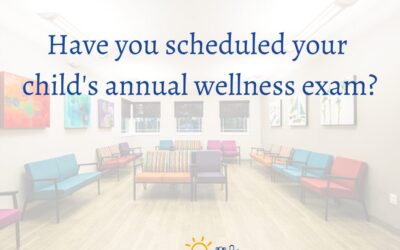 Scheduling your child's Annual Wellness Exam is always simple! Call us directly to schedule your child's visit: (803) 932-2200.
Well Care Visits
Children grow quickly in the first years of life so we believe that well visits are important for preventative measures. This allows us to ensure that your child is staying healthy and reaching appropriate developmental milestones. We recommend well visits at the 2 week mark as well as the 2, 4, 6, 9, 12, 15, and 18 month mark. We also recommend a visit when a child turns 2, 3, 4, 5, 6, 8, and 10 years old.
Immunizations
We follow the CDC's vaccination guidelines.
Sick Visits
We offer same day sick appointments for your child, but can't guarantee that your child will see their usual provider. Call our office and we will help you schedule an appointment so your child can be seen as quick as possible.
After Hours/Weekend Care
We offer acute care on Saturdays from 8:00am to 12:00pm. We share an on call schedule with Ballentine Pediatrics. 
You should always call our main office number to reach for after hours or weekend care. We are available for Saturday sick appointments beginning at 8:00am until around noon. The appointments are offered at the office of the doctor on call. You will be directed to the correct office when you call for an appointment.
We reserve the right to assign a $25.00 charge for after hours phone calls. We are sure you consider the information you receive after hours to be valuable and worth that expense. Please note that many of your insurance companies provide you with free nursing advice so you may want to call them first. However, if you use our services we will ask that you pay for them.
Lactation Counseling
Our nurse practitioner, Julie Edwards APRN-CLC, is available for lactation counseling appointments to guide and support breastfeeding mothers and babies. Julie is able to provide clinical breastfeeding knowledge as well as information that aligns with the CDC's breastfeeding recommendations.  
ADDRESS
723 Chapin Road
Chapin, SC 29036
OFFICE HOURS
Monday through Friday, 8:00am-5:00pm.
We do not close for lunch.
Saturday hours are 8:00am-12pm.
We share call with Ballentine Pediatrics and we post weekly who is on call.